The Phoenix (Venue, Lounge, Steak & Grill, Beer Garden)
Jl. Wijaya 1 No. 25 Kebayoran Baru (12160)
+62 021 722 1188
Book Now!
Operation Hours
Monday, Tuesday, Wednesday, Thursday, Sunday
11:00 - 00:00

Friday, Saturday
11:00 - 01:00

Located in the business district and urban Jakarta, The Phoenix - Venue, Garden & Lounge has the facility as a place to relax and the right choice, and different from the others in Jakarta. This place is designed to celebrate parties, weddings, corporate events, and family. There available in 3 different kind of place.

The Lounge that offers a luxurious and comfortable setting to relax and enjoy a cocktail with friends or for a small gathering or a business meeting. With black and white interiors and a small private bar, The Phoenix is designed environments different from other places by offering guests a more private area enjoy a variety of drinks at night.

There is another dining room with glass-paned overlooking the park can accommodate up to 70 guests in a state of reception guests seated and 150 standing. Overall, this place can be used to organize parties of 250 to 300 guests. With live entertainment, you can entertain your guests in a gracious lifestyle.

For the dishes, they served Western Foods, such as Cheese Burger, a wide selection of Steaks menu, or various kinds of pasta. The Phoenix also provides a selection of blended cocktail by the bartender.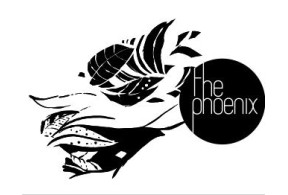 Extra Services
Function Room
Live Acoustic
Meeting Room
Parking
Private Event
TV
Wifi