Prestige Music Lounge
Jl. Kemang Utara Raya No. 5 E (12730)
+62 021 99761313 , +62 021 7182635
Book Now!
Operation Hours
Tuesday, Wednesday, Thursday, Sunday
11:00 - 00:00

Friday, Saturday
11:00 - 02:00

Located in the northern area of Kemang, Prestige Music Lounge offers music as a "menu". The place is large enough, so that it can be held a variety of activities such as social gathering, birthday, reunion / reunions, to weddings. In addition to stage and screen, in this area there is also a dance floor that position just under the stage.

For the interior, Prestige Music Lounge managed to give a touch of elegance and formal in every corner. Neutral colors, like white, brown, and gray, giving the impression that the more classy sweet with a decorative plant in front of the glass window.

Most of the food on offer themed fusion foods, culinary combination of European, Asian, and local. For local specialties, the menu mainstays are Ribs Soup, Oxtail Soup, and Green Fried Rice. For European cuisine lover, a variety of pastas are available and Black Angus Beef sirloin and tenderloin.

For drinks, there are a variety of teas with different flavors. There is a Pull tea, Ginger tea, Thai tea, Prestige Signature tea, Lychee Mint tea, and White tea. In addition, there is also a Blend Yogurt, Hazelnuts, and a variety of beers.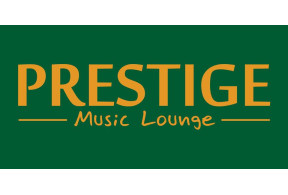 Extra Services
Function Room
Garden
Giant Screen
Live Music
Parking
Private Event
Salon
TV
Valet
Wifi