Fourties 40's
Jl. Kemang Raya No. 67 Jakarta Selatan (12730)
+62 021 7191333
Book Now!
Operation Hours
Monday, Tuesday, Wednesday, Thursday, Friday, Saturday, Sunday
11:00 - 02:00

Fourties which is located at Jalan Kemang Raya is the place that combines the concept of house wine, lounge, and karaoke television (KTV). This could be an alternative choice for the modern society that always puts pleasure first. In order to create the attraction, this place is packed as comfortable as possible. Every night, the restaurant area is always crowded live music or music thumping from proffesional DJ.

Fourties presented fusion menu, a blend of Western and Tradisional. The mainstays in this place among them are Scallop Salad, Escargot, Salmon with Lemon Butter, Wagyu Steak, Wagyu Fried Rice, and Chicken Besengek. There is also a wide selection of dessert like, Talam Ubi, Crepe Tiramisu, and Chocolate Delight. Fourties also provide dozens brands of wine from various countries, such as Australia, Chile, Italy, and France.

For entertainment, there is a limited KTV facility. Only nine rooms, start from small type with a capacity of 6-8 people, medium (up to 14 people), and large (20 people).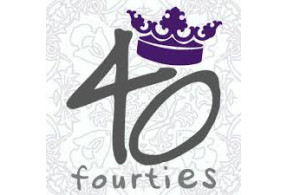 Extra Services
DJ Performance
Function Room
KTV
Live Acoustic
Valet
Wifi