Epic Lounge
Jl. H.R. Rasuna Said Kav. 20 Kuningan Jakarta (12940)
+62 021 52900351
Book Now!
Operation Hours
Monday, Wednesday, Thursday, Friday, Saturday, Sunday
19:00 - 00:00

Tuesday
19:00 - 00:00
19:00 - 00:00

Epic Lounge which is located in one of the corner of Rasuna Said area, Kuningan Jakarta is the ideal restaurant for you who seek comfort in enjoying food. The interior is rustic with Parisian street atmosphere that feels homey and sophisticated. It is also becomes a comfortable introduction for you to a variety of French dishes.

Epic Lounge brings the concept of a relaxed and casual atmosphere. With brick decoration, wooden chairs and tables, as well as a comfortable brown sofa. Epic Lounge is very perfect place for you who want private place when enjoying your dishes.

Epic Lounge also using the concept of bar house with the variety collections of wine, cocktails, and special mocktails. This restaurant also supported by music and DJ performances.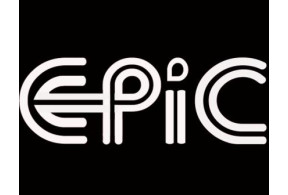 Extra Services
DJ Performance
Lounge
Wifi
Wine Cellar Room