Casa Espana
Piccadilly Suite, Jl. Kemang Selatan Raya No.99 (12730)
+62 021 71790793
Book Now!
Operation Hours
Monday, Tuesday, Wednesday, Thursday, Friday, Saturday, Sunday
12:00 - 23:00

Casa Espana which is located in Kemang, Jakarta designed to bring up an atmosphere of home in the broadest sense of the word. Casa Espana is a fine dining exclusive restaurant that specialise on delivering a unique experience for the clients by combining some of the finest spanish cuisine with a truly original spanish - style ambience.

The restaurant features about six rooms, including a main room that can accommodate up to 24 diners. This feature makes it ideal to hold meetings or social gatherings.

The menu is designed to combine the best ingredients of Spanish and Indonesian cooking and use them on recipes that are Spanish, all the while keeping the integrity of the food by cooking them according to Spanish techniques.

The menu here makes for fascinating reading and is also decidedly inviting at the same time. The favorite menus in this place are, Steak tartar de Buey Con Crujiente de Yucca, Torta Del Casar Cheese that came served with walnuts and quince jam, Jamon Iberico and Cured Belmonte, and the Gazpacho Andaluz.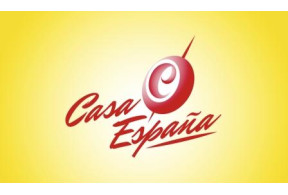 Extra Services
Bar
Meeting Room
Private Event
TV
Valet
Wifi
Wine Cellar Room