Beranda Kitchen, Coffee & Terrace Lounge
Jl. K.H. Ahmad Dahlan No. 21 Kebayoran Baru (12130)
+62 021 72784654 , +62 021 7221216
Book Now!
Operation Hours
Monday, Tuesday, Wednesday, Thursday
10:00 - 23:00

Friday
10:00 - 01:00

Saturday
08:00 - 01:00

Sunday
08:00 - 23:00

Beranda Kitchen located on Jalan K.H. Ahmad Dahlan offers a coffee shop with an amazing list of coffee, snacks and dishes as well as an array of beverages. The architecture of this two-story house combines white walls and red brick in unfinished style. The ground floor is designated as a non-smoking dining area, while the upper floor is the smoking area and includes a bar where one can sit and enjoy a drink. Alternatively, there is also the open terrace where patrons may unwind. An additional private meeting room on the ground floor is also available for hire.

The coffee shop is proud to carry its own house blend coffee. The espresso is made using a Mirage espresso machine from Kees van der Westen, resulting in a rich cup with a smooth texture, and one that is highly recommended. Another coffee recommendation is the Americano, a weaker version with a more subtle taste.

The coffee shop also serves many different dishes, including those prepared in genuinely Melayu Medan style (Malay Medan). International snacks and dishes are also on offer including potato wedges cheese melt, steak and various sandwiches, to name a few. The delectable Lontong Medan is a must try.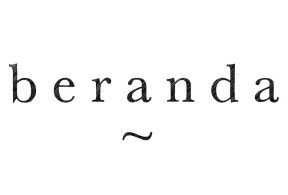 Extra Services
DJ Performance
Function Room
Live Music
Meeting Room
Parking
Private Event
Wifi